Beautiful
CUSTOM HOMES IN SAN DIEGO
Whether you have approved plans in hand, or just an idea of your custom home, we're ready to help you to the next step. If you haven't yet chosen a design, lot or plans, we can help. If you have permits and just need proposals for the build, that's great. We'd love to provide a bid. We've worked with the regions best architects. We would be happy to work with whomever you've chosen. In many ways, custom homes are easier then extensive remodels because we're not tying into existing systems.
Services Include:
Custom primary homes
Custom vacation homes
Spec. homes
Investment properties
Design and build
General contracting and management
Request a free
IN-HOME CONSULTATION
---
Explore our
FEATURED PROJECTS
---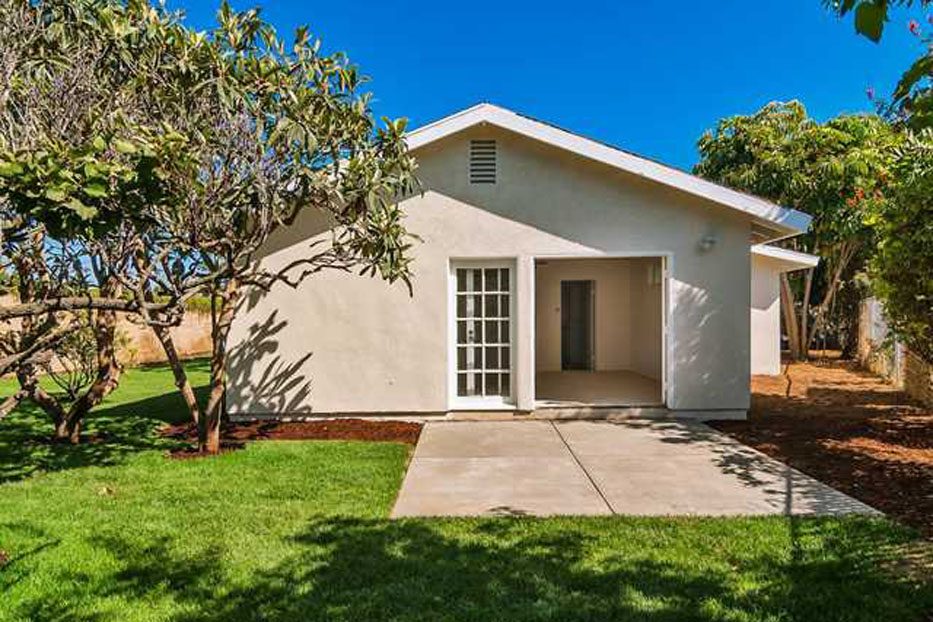 Our contracted prices can be relied on. Agreed on schedules can be counted on. Customer service is a top priority. We answer the phone, and we're professional. We love custom projects. Our dedicated, hardworking staff can help you build the home you imagine, without the headache you may expect.
---
SIMPLIFIED CUSTOM HOME PROCESS
---
1
Call Us To Set Up An Appointment
The first step is a phone call. We'll discuss where you are in the process and the next steps. We'll discuss the roll we can play in the process from our design build service, to our general contracting service.
2
Set Up Face To Face Meeting
At this point we would normally set up a face to face meeting at the property to introduce ourselves. We can provide referrals to any professional necessary to move the project along if you'd like. We'll discuss your budget and desires for the project. Once we have plans we will put together a proposal for construction.
3
GET STARTED WITH OUR WORK
If you accept our proposal, we'll plan a start date and get to work! Any changes in design along the way will be handled with fairness and the intention to keep things on schedule.
FREQUENTLY ASKED QUESTIONS
---
1Once we have our plans approved, how long does construction take?
As you would imagine, the complexity and size of the build are major factors in the length of construction. A grannie flat on level ground may take 3 months. A custom home on a steep hill with the best quality workmanship and finishes may take up to 2 years. On average a year to 18 months could be expected from ground-breaking to move in.
2How much time does it take to get approved plans to start construction?
This depends on how quickly you, your architect, and the zoning jurisdiction take to make the decisions needed to get the stamps of approval Stamps is plural as there are multiple divisions of the planning department that will look over and approve the plans. The plans can move through the city quickly if handled expeditiously by the professionals conducting the process and if the plans are straightforward. Coastal commission can add time to review, and zoning restrictions can create time lags in the process. We and the pros' we work with can help expedite the process. A typical 3,000 square foot conforming home outside coastal commission should have plan approval within 3 months of submittal on average. Sometimes it's significantly quicker, sometimes it's quite a bit longer. The particular authority being dealt with, the complexity of the project, and the neighborhood being built in all affect the length of time required. Give us a call to discuss your particular project and we'll be able to narrow down the estimated approval time significantly.
3Is it less expensive to demolish an old home and build from scratch, or add to and remodel an existing home?
This is a popular question and there are a lot of variables to consider. Much of the time it makes sense to keep some of the old structure. The planning and approval stage of the job are often made easier by retaining some of the old structure and obtaining permits for a remodel. This can allow you to retain some components of the existing structure that are grandfathered in despite changed code and zoning regulations. An example may be a smaller setback then current code allows. (The setback is the distance of a structure from the property line). As well, it can make sense to retain the old structure to save the cost of re-building that part of the structure. It sounds obvious, but it's rarely that simple. Consider these examples: Tying into an existing structure and its' systems ( plumbing and electricity for example), can be more time consuming, then just tearing it down and rebuilding. As always, time is money. Another popular example is a new second story being built over an existing first floor. The weight of the second story likely wasn't considered when the first floor was built. Framing and foundation changes will need to be made. Making those changes around the existing first floor may be more trouble than it's worth, but usually isn't. It depends on the build. Each instance needs to be considered in it's entirety. It's often a quicker option to tear down the old home and that's a big part of the cost savings on a large project. However, a master suite addition over an existing home is usually not a tear down candidate.
4How long does it take to build a custom home?
From the time you close on a piece of property to the time you move into your new custom home will typically be between 18 months and three years.
See first hand
WHY OUR CLIENTS LOVE US
---
---
"The experience working with Dan and his team was absolutely pleasant. They got the job done as promised and I couldn't be happier."

"Dan's guys are the best. Hands down. They delivered on-time and walked me through the process any time something came up. My new home looks great thanks to them."

"Dan and his guys were the best. They helped me with a remodel on my home and the experience was great. Very knowledgeable and a pleasure to work with."

"My house was built in the 1920s so I really had no clue where to even start when it came to updating the bathroom. Dan's team was awesome. They provided a great consultation and performed the work as promised. You'll love working with them."