Reliable
HOME REMODELING SERVICES IN SAN DIEGO
We offer full interior and exterior remodeling services. We estimate we've remodeled 500 homes since 2003. We offer fine kitchen and bathroom remodels. We're also adept at re-configuring spaces. We are often called on to remove walls either bearing or non-bearing to increase and improve the livability and flow of a home. New windows and doors are often included our whole home remodels. Flooring, lighting, and interior and exterior paint are usually a part of the design changes.
Services Include:
Whole home remodeling experts
Remodel and reconfigure existing kitchens
Remodel and reconfigure existing bathrooms
Add bathrooms and bedrooms
Remove bearing or non-bearing walls
Window and door replacement
Custom carpentry and wood work
Flooring, tile, paint, and drywall
Request a free
IN-HOME CONSULTATION
---
Explore our
FEATURED PROJECTS
---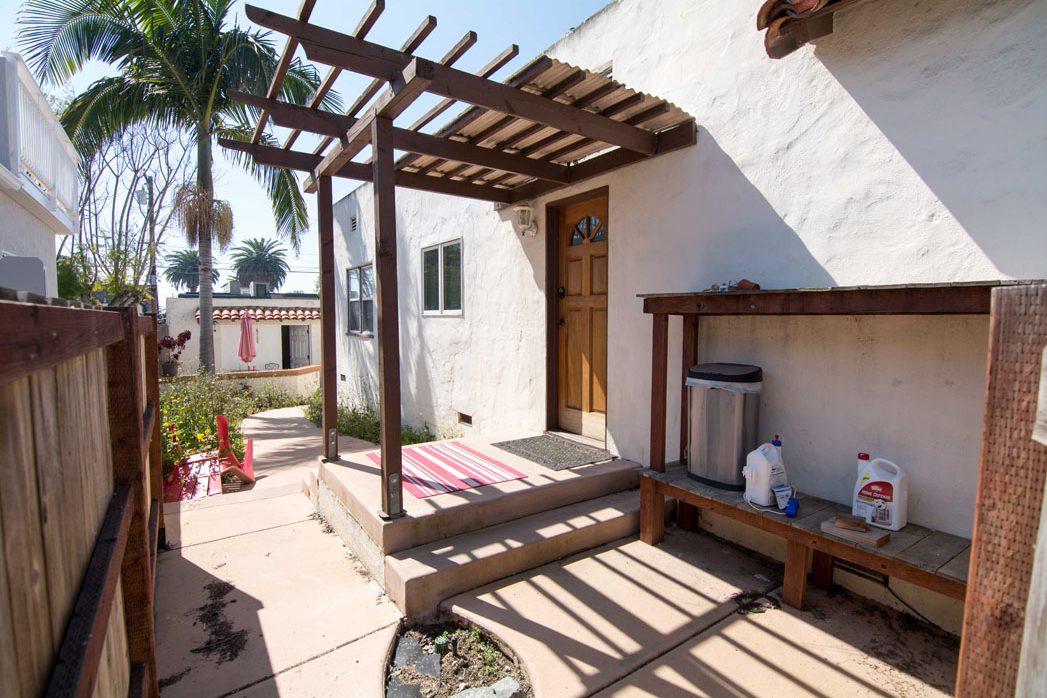 More about
HOME REMODELING
We offer design/build services or are happy to work with your designer. We have an excellent group of architects, designers, draftsmen and engineers whom we work with. Our subcontractors are part of the team and we honor those relationships. Our subcontractors love to work with us. We have Craftsmen on staff for most trades, and a network of fine Craftsmen in the community.
We have the tools and relationships to help you create the space you envision. We are professionals and dedicated to our craft. Customer service is paramount. Exceptional service and exceptional value are equally esteemed.
---
SIMPLIFIED HOME REMODELING PROCESS
---
1
Call Us To Set Up An Appointment
Call us to discuss your project will include and we'll set up an appointment to meet you at your home with our best resources for that type of project. That might include one of our finish carpenters, tile specialists, an architect, or interior design specialist.
2
Meet You At Your Home
We'll dig deeper into what you have in mind for your remodel. We'll discuss how best we can serve you and get a general idea of the scope of the project. We'll discuss your budget, set a time to get together again to review your proposal including costs, time frames, and remaining decisions to be made.
3
Review Your Proposal
We'll have a proposal to review and a contract to sign. We'll have a decision about permits, design, and a plan to move them forward. We'll' discuss proposed start dates and start making some material decisions.
4
Get Started With Construction
At our next meeting we're about ready to start construction. We'll continue to have regular meetings to discuss progress and changes along the way. You're on the way to having the home you envision.
FREQUENTLY ASKED QUESTIONS
---
1What's the average cost of a kitchen remodel?
The average cost of a kitchen remodel is about $30,000.00 before the permit. As you can imagine, it varies greatly. This figure is an average.
2How long does it take to remodel a kitchen?
A typical kitchen remodel lasts about three weeks.
3What's the average cost of a bathroom remodel?
The average bathroom remodel is about $15,000.00. The average master bathroom remodel is about $25,000.00. It varies greatly.
4Can I choose my own subcontractors?
You can but it's ill-advised. All contractors have relationships with their subcontractors. They'll get better pricing, response times, and quality of work. Often, a sub-contractor not working for the general contractor can become difficult to schedule and hold to account as they aren't under contract with the contractor.
5How long does it take to remodel the bathroom?
A typical bathroom remodel lasts about 2 weeks.
See first hand
WHY OUR CLIENTS LOVE US
---
---
"The experience working with Dan and his team was absolutely pleasant. They got the job done as promised and I couldn't be happier."

"Dan's guys are the best. Hands down. They delivered on-time and walked me through the process any time something came up. My new home looks great thanks to them."

"Dan and his guys were the best. They helped me with a remodel on my home and the experience was great. Very knowledgeable and a pleasure to work with."

"My house was built in the 1920s so I really had no clue where to even start when it came to updating the bathroom. Dan's team was awesome. They provided a great consultation and performed the work as promised. You'll love working with them."