Amazing
RESIDENTIAL ADDITIONS IN SAN DIEGO
From Grannie flats, and income units, to remodels while adding additional space, we've got the expertise and experience to build your vision. We've remodeled hundreds of kitchens and bathrooms and we're very good at it. We can help you with the design or work with you designer or architect. We can work around you if you intend to live in the home during construction, though in some cases, we recommend staying elsewhere for at least a portion of the build if it's possible, depending on the project.
Services Include:
Master suite additions
Sun-room addition/conversions
Square footage additions with and without remodeling existing space
Garage and game room additions
Unit additions as grannie flats or units attached or detached
Request a free
IN-HOME CONSULTATION
---
Explore our
FEATURED PROJECTS
---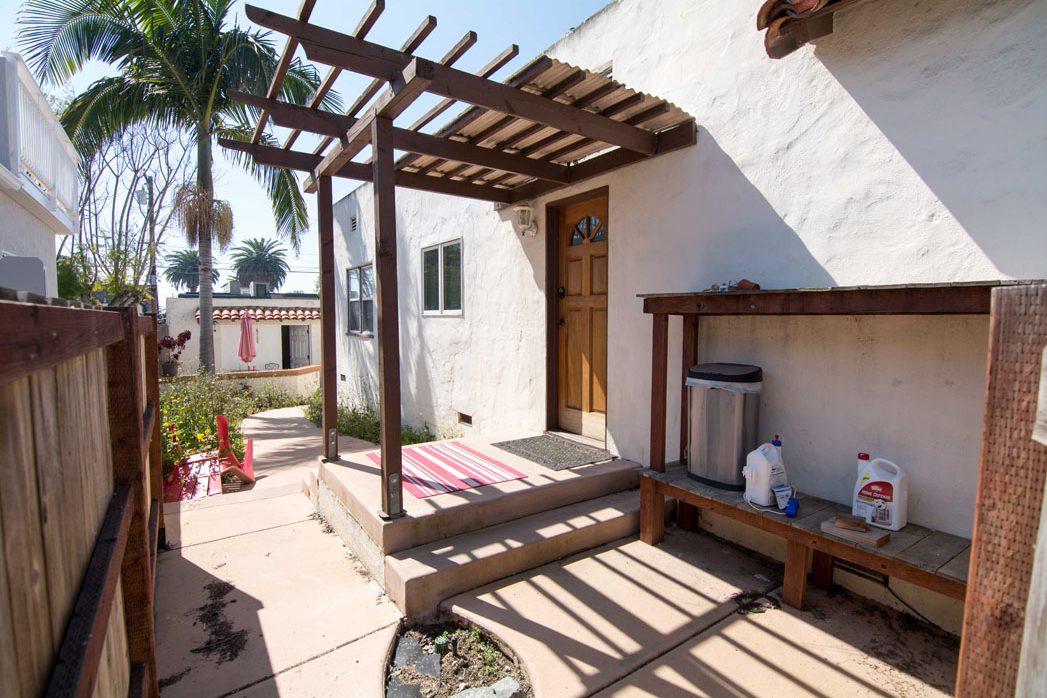 More about
RESIDENTIAL ADDITIONS
We can add second stories or build off the front or back of your home or any combination thereof. It's usually less expensive to keep the kitchen and bathrooms where they are because of utilities, but most anything can be reconfigured. We often re-engineer structures to remove walls. We're also roofing contractors which allows us to save you money.
---
SIMPLIFIED RESIDENTIAL ADDITION PROCESS
---
1
Walk The Site With You
We will learn your vision for the project and we'll pick up a copy of the plans. After that, we will discuss your options for creating plans and obtaining permits, including our design build services. Lastly, we will discuss your budget.
2
Go Over Proposal, Costs, And Time-frame
We'll discuss your project based on the information gathered from our first meeting. If we were provided plans to work with and specific's on design, we'll have a proposal to go over. If we are still in the planning stage, we'll have a proposed allotment of your budget. We'll also review any design decisions that have been made.
3
Finalize And Sign Contract
We'll discuss the subjects of our last meeting and go over our proposal and contract. If appropriate, we'll sign the contract, collect a deposit, and schedule a start date.If we're in the planning phase, we'll discuss the next step in the design and permit process if appropriate. Once the plans are finalized and the permits in hand, we'll firm up our start date.
4
Schedule Meetings To Discuss Progress
As we progress, we'll have regular meetings to discuss any changes you'd like to see and our progress. Any change orders we agree on will be in writing and signed at these meetings.
5
Final Meeting And Walk Through
Our last formal meeting will include a final walk-through, handing over your keys, and a booklet of pertinent information such as warranties, and materials.
FREQUENTLY ASKED QUESTIONS
---
1What type of permits do we need for an addition?
The type pf permits and plans needed for an addition vary but have in common a few things. The zoning department will want a say. Engineering will want to look over the plans. Here in San Diego. CA, a department will look over the Title 24 report for fenestration conformity. Planning will have a look. Basically, the plans will need to conform to the requirements of the authority being submitted to. They'll look to make sure the planned construction is within the planned use of the neighborhood, meets the proper zoning, and will be built to current code.
2Who issues the building permits?
The property location drives who has authority over the permits. Coastal commission gets involved along the ocean front. You can look up maps on line showing where they have authority. Different cities and counties have their own permitting time-frames and costs. Some are significantly easier to work with then others. During times of increased construction, they are slower to process permits.
3How long is a typical addition project from start to finish?
6 months is a good starting point. The project drives the timeline. If we're adding a second story while we remodel the first story, that's faster then if we have to build the second story while the first story is inhabited, and then go back to the first story after the inhabitants move upstairs. If we're building an addition on-grade it's a bit faster then a second story. From the first discussion without plans, to occupancy will usually take about 6 to 9 months. That allows for about 3 months to get the architect involved, the plans drawn, the necessary authorities approval, and to start construction. 3 to 6 months for construction is typical.
4Should we add a second story or add to the back or front of our home?
There are a few things to consider here. As far as cost is concerned, it's usually a bit less expensive to build on grade then over an existing structure. A 200 square foot, 2 story structure is about the same cost as a 2,000 square foot one story structure. The cost of the smaller foundation and roof, offsets the cost of building above grade for instance. However, there are of course other considerations such as view, zoning, lot size, etc. We're happy to discuss your specific situation.
5Can I live in the home during construction?
You can almost always live in the home during construction however you may not want to. With many additions it's possible to work around inhabitants. It's sometimes time consuming though and can be costly. It's a stressful and uncomfortable environment in which to live. By nature, construction is loud and dirty. Construction sites come alive early and can run late. There are a lot of people coming and going and it's not an easy place to relax. For this reason, we often advise a short term rental or vacation during at least part of the project. However, this is largely project specific. Many times we can build an entire addition without breaking the exterior envelop of the existing home until the we're finished with the new work. We'll be happy to discuss your specific project and the viability of living there.
6What is the cost per foot for a residential addition?
The cost per foot varies between $100.00 and $1,000.00 a square foot of new living space. Not very helpful right? Let me narrow it down. A free standing studio apartment style box on flat land with utilities already in place (Think a detached garage conversion) built to builders standards with basic materials and finishes could come in at $100.00 a foot. A second story addition of a master suite with en-suite master bath done built with the best finishes over an existing structure, on a hill, with high ceilings, floor to ceiling windows, and radius walls, a slate roof, New HVAC… You get the picture. Realistically, at this time in San Diego, CA. You could use $200.00 to $250.00 a foot as a rough starting point. (This was written 2/10/2018).
See first hand
WHY OUR CLIENTS LOVE US
---
---
"The experience working with Dan and his team was absolutely pleasant. They got the job done as promised and I couldn't be happier."

"Dan's guys are the best. Hands down. They delivered on-time and walked me through the process any time something came up. My new home looks great thanks to them."

"Dan and his guys were the best. They helped me with a remodel on my home and the experience was great. Very knowledgeable and a pleasure to work with."

"My house was built in the 1920s so I really had no clue where to even start when it came to updating the bathroom. Dan's team was awesome. They provided a great consultation and performed the work as promised. You'll love working with them."